We've selected
as your local Children's Miracle Network Hospital.
Driscoll Children's Hospital
Corpus Christi, Texas
Driscoll Children's Hospital is a tertiary care regional referral center offering the most complex and comprehensive medical and surgical care for children in South Texas.
How Your Dollar Helps Patients at
Driscoll Children's Hospital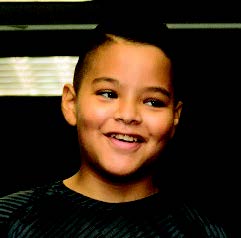 Advancement Services
For Kids LikeJulian
A life-threatening bacterial infection resulted in the amputation of Julian's left leg, as well as 21 surgeries and hours of physical therapy at Driscoll Children's Hospital. With the help of rehab specialists and equipment funded in party by Children?s Miracle Network Hospitals donations, Julian tackles each new challenge with determination.
Driscoll Children's Hospital located in
Corpus Christi

, TX

Driscoll Children's Hospital is a 189-bed pediatric tertiary care center with a 61-bed Level IV Advanced Neonatal Intensive Care Unit, 18-bed Pediatric Intensive Care Unit and an Emergency Room created specifically for pediatrics. Driscoll offers more than 30 pediatric medical and surgical specialties throughout South Texas, including Corpus Christi, the Rio Grande Valley, Victoria, and Laredo. Driscoll Children's Quick Care Clinics, located in Corpus Christi, McAllen, and Victoria, provide pediatric patients with care after-hours.
Start a Fundraiser
Help make miracles happen for local sick and injured kids in your community by creating your own fundraiser! You'll feel good knowing that your celebration or event is helping heal even the tiniest of patients.
Learn about our Partners
[hospital_sponsor_section]
Show You Care
Get a free Miracle Band to represent the more than 10 million kids who enter a Children's Miracle Network Hospital for treatment every year.
Put Your Money Where The Miracles Are